Palatability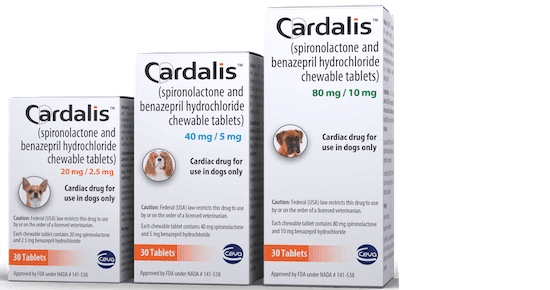 How compliant are your CHF owners and patients?
The most ineffective pill is the one a dog won't eat, or the owner can't give.
We all know that dogs with congestive heart failure (CHF) have a decreased appetite. Whether inappetence is due to their disease or the invariable polypharmacy needed to manage it, compliance is a key barrier to success for these patients.
CARDALIS™ combines two active ingredients recommended in the American College of Veterinary Internal Medicine (ACVIM) 2019 consensus guidelines for the management of CHF with once daily dosing. This palatable combination may significantly reduce the number of pills and the number of times an owner needs to give medications to their dog on a daily basis.
CARDALIS™ is also a non-allergenic beef-flavored tab that nearly 90% of dogs willingly accepted.*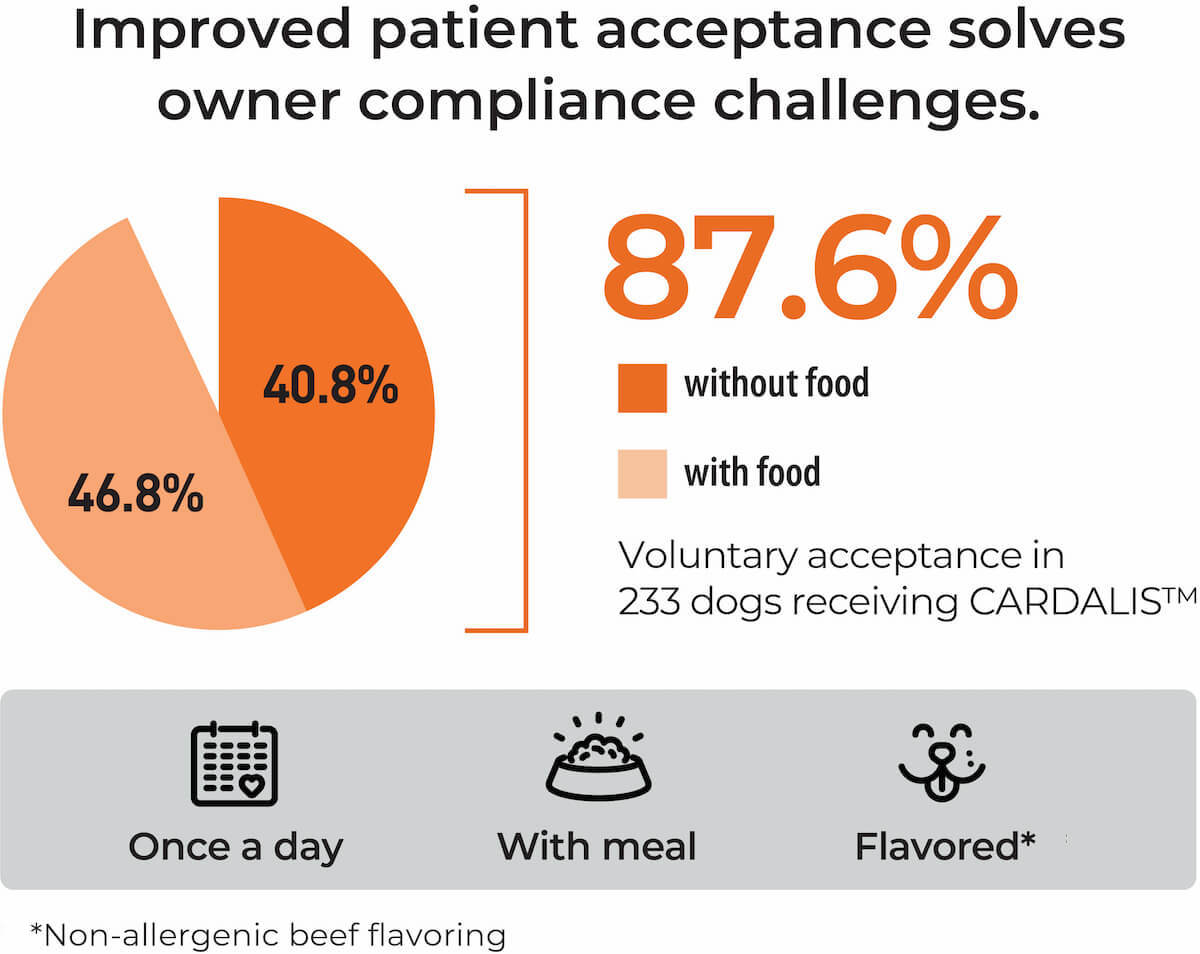 SIZE MATTERS! Whether we are talking about the size of a heart or the size of a pill. Even the largest CARDALIS™ chewable tablet is smaller than a penny. Owners and their dogs will thank you.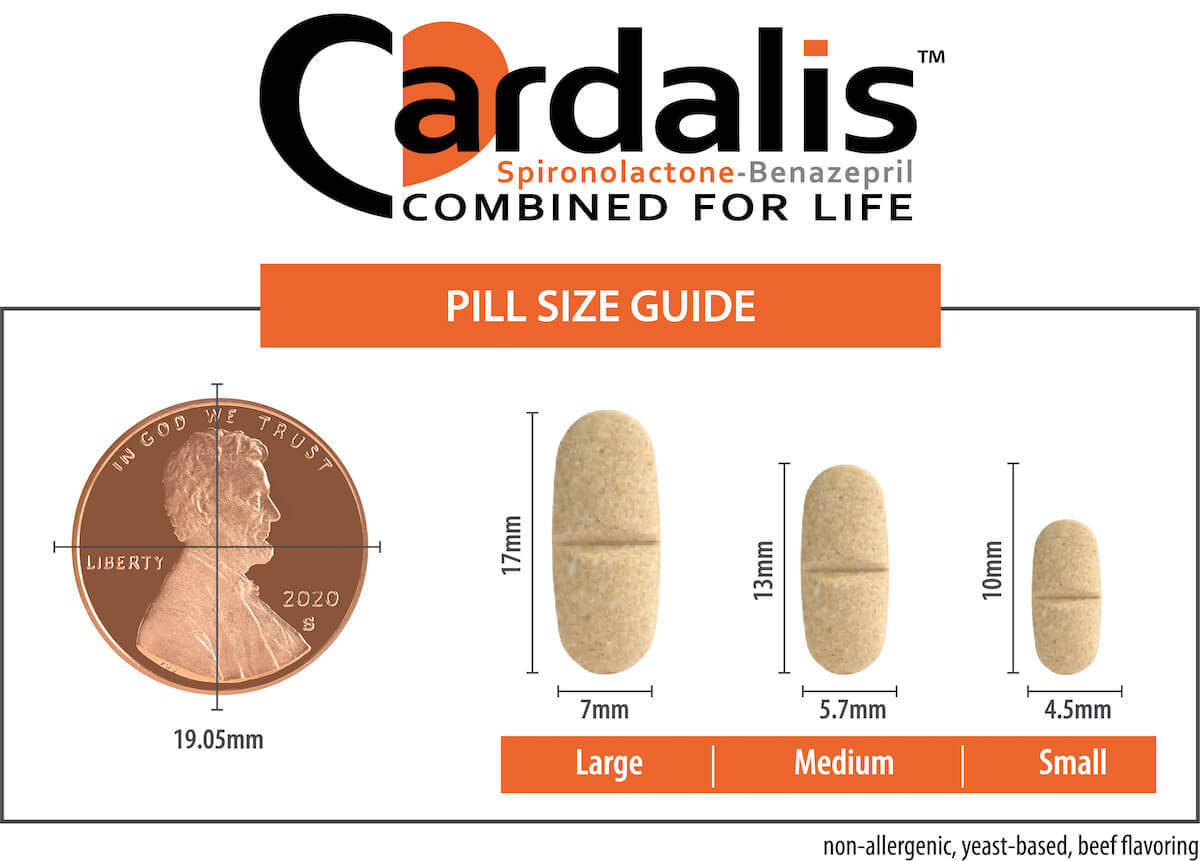 3 SIZES TO COVER ALL BODY WEIGHTS, WITH HALF-SCORED, BEEF-FLAVORED, CHEWABLE TABLETS
>

Recommended CARDALIS™ Dosing Regimen by body weight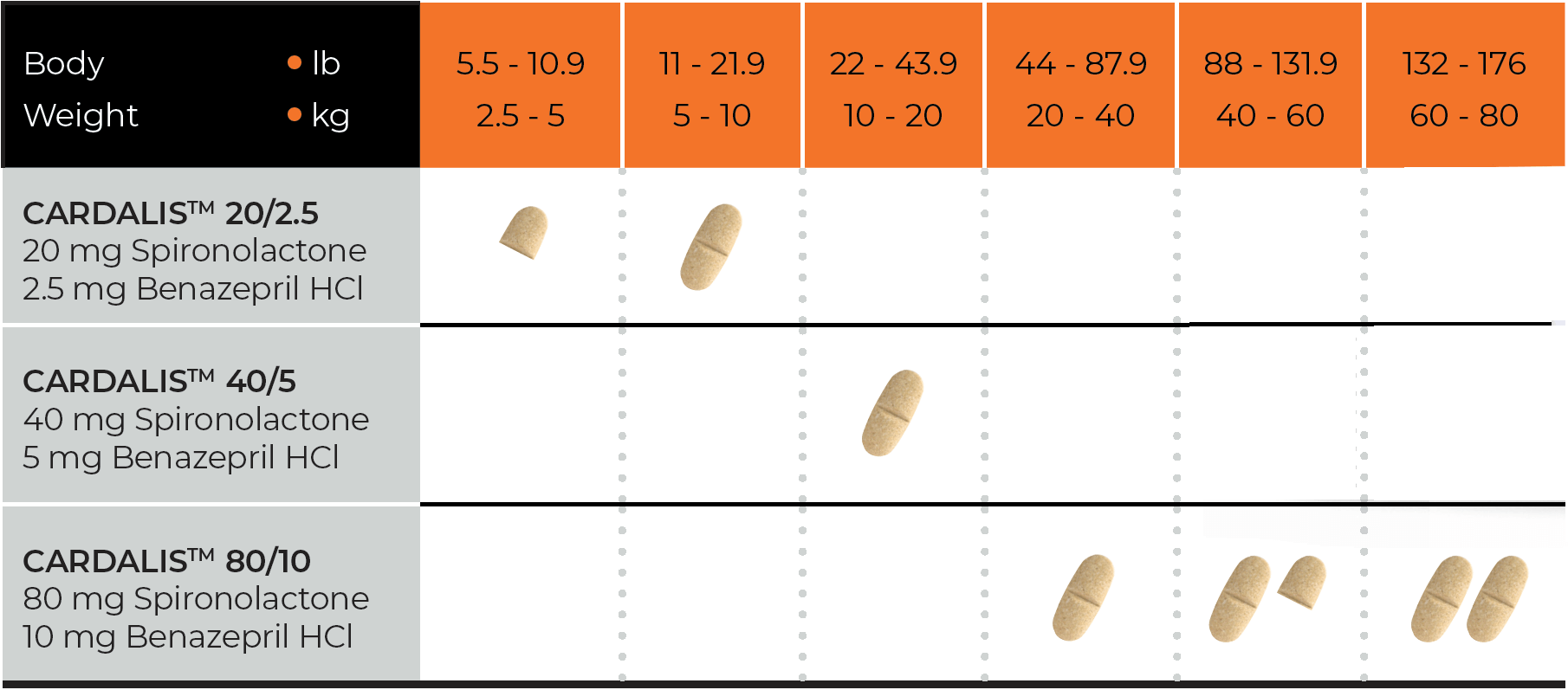 Voluntary acceptance in 87.6% of dogs receiving CARDALIS1.